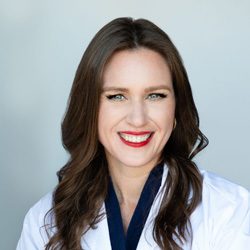 Chiropractor
Audrey VandeWalle D.C.
Location: Austin TX & Georgetown TX
Dr. Audrey VanDeWalle has a special interest in quick recovery from injuries. She is specially trained in the treatment and prevention of injuries that stem from the spine and radiate into the arms and legs including symptoms from the head, neck, shoulder, hand, back, knee and feet.
Over the years she has developed protocols that efficiently treat injuries that are the result of trauma or overuse. Her patients that follow her system of prevention post-treatment, greatly reduce re-injury and increase their physical performance.
She is a native Austinite, second-generation chiropractor, and a former collegiate athlete. Growing up with a lifetime of chiropractic care - she has seen and experienced Chiropractic's many benefits. It is now her mission to help others discover the same benefits and to positively impact the healthcare community through excellent clinical results and patient experience.
---
Experience / Education
Dr. VanDeWalle has specific training in work injuries and prevention as well as motor vehicle collision injuries. In the past, she has been an Ergonomic Consultant for Future Industrial Technologies (F.I.T.) - an injury prevention company that offers training programs for its business clients that lower the risk of injury and raise productivity. Clients include: Wells Fargo, Williams Gas Pipeline (Houston, TX), and Medline Medical Supplies (San Antonio). She has also been a Designated Doctor for Texas Workers' Compensation Division for several years.
In the past, Dr. Audrey has also been chiropractor to TXRD (Austin's ORIGINAL banked track roller derby). She has worked with many amateur and competitive athletes including dancers, runners, crossfitters, and other sports.
Dr. Audrey received her bachelor's degree from Texas State University where she played soccer and her doctorate from Parker University in Dallas, Texas. She also trained and mentored under several experienced practitioners including her father, Dr. Mike VanDeWalle DC, an expert in the chiropractic field and the Gonstead technique.
---
Professional Associations
As a member of the American Chiropractic Association and former Board Member serving as the Austin area Director of the Texas Chiropractic Association, Dr. VanDeWalle is involved in the preservation, progress, and development of her profession.
Her professional experience over the years ranges from working with elite and amateur athletes, including dancers, runners, crossfitters, and other sports. She has been a chiropractor to TXRD (Austin's ORIGINAL banked track roller derby). She has been an ergonomics trainer for Future Industrial Technologies (F.I.T.)- an injury prevention specialist company that offers training programs specific to the client that lowers risk for injury and raises productivity for businesses; clients have included Wells Fargo (Austin), Medline (San Antonio), and Williams Gas Pipeline (Houston). She has also worked as a Designated Doctor for Texas Workers' Compensation Division for 4 years.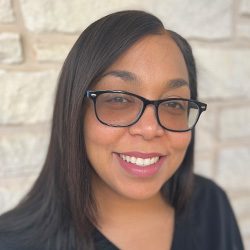 chiropractor
Nikki Thornton D.C.
Location: Georgetown TX
Dr. Nikki Thornton grew up in Germany and Fort Hood Texas. She graduated with a Bachelor's in Health Wellness, a Bachelor's in Anatomy, and a Doctorate of Chiropractic from Parker University in 2009.
Dr. Thornton was part of a selected few students to be chosen for the University's exclusive Clinic Abroad program for her internship in Bogota, Colombia where she was immersed in the nation's Olympic athlete care program. She had the honor to treat 8 of the top 20 athletes in the country, gaining valuable sports chiropractic knowledge. After graduation, she first practiced in California for 3 years but moved back to Dallas Texas, and has been in the Austin area since 2016.
Her hobbies are singing, art, gardening, cooking, and weightlifting.
Dr. Thornton first realized she was a chiropractor after a car accident at 19 years old, she was in so much pain and it changed the trajectory of her life for the worse until she saw a chiropractor and was inspired by how quickly her life returned to normal. She has a passion for chiropractic and helping everyone through quality, thorough chiropractic care and a heart for humanity. Dr. Thornton has years of experience in treating patients of all ages from infants to great-grandparents, pregnancy, and professional athletes to broadway dancers. She looks forward to continuing her mission for her community!
chiropractor
Matthew Redman D.C.
Location: Austin TX
Dr. Matthew Redman is a Southern California native who knew from an early age it was his calling to help people.
He completed with a Bachelors of Science in human biology in 2009 and concurrently while finishing his undergraduate, earned his doctoral degree cum laude in Chiropractic in 2011 from Southern California University of Health Sciences. He graduated with both his Doctorate in Chiropractic and Bachelors of Science in Human Biology when he was only 23 years old. Dr. Redman is married to his high school sweetheart. They live in Round Rock with their 2 year old daughter.
chiropractor
Annie Wood D.C.
Location: Georgetown TX
Specializing in whole family chiropractic, prenatal chiropractic utilizing the Webster Technique, as well as functional neurology with a special interest in childhood development disorders.
Dr. Annie (Shauna) Wood always knew that she wanted to be in a profession where she would be able to help people. It was her childhood family physician who originally molded her desire to work in the healthcare industry. Her mother, who was a single mom of two, struggled financially. Time and time again, Annie would witness the consistent compassion their family was given by their family doctor.
Married to her high school sweetheart at the age of 18, they found themselves blessed with their first child at 19, just shortly after her husband joined the military. The road leading her to open her practice in Georgetown, Texas was a long and winding one! Her God-gifted tenacity and ambition aided her in an arduous, labor some journey of pursuing her college education while being a young mother.
In addition to her Doctorate of Chiropractic, Dr. Annie Wood also holds three Bachelors of Science degrees. After completing pre-med school and receiving her Bachelor of Science with a strong focus in chemistry from UMHB, she went on to attain two Bachelor of Science degrees in Anatomy and Health and Wellness from Parker University. As a result of her strong passion to help special children with sensory processing disorders, such as Autism, Asperger's Syndrome, and ADHD, she has also furthered her education and received certifications in functional neurology and childhood development disorders through the Carrick Institute of Neurology to better serve her patients.
Dr. Wood was no stranger to chiropractic, as she has been treated by chiropractors all of her life. She has experienced the healing benefits of chiropractic firsthand and believes that ALL individuals should have access to this powerful form of healthcare. Because of this belief, she is highly involved in volunteer work. She frequently serves in Haiti alongside the nonprofit organization, Mission Life International, to help impoverished individuals find freedom from chronic pain and ailments. Additionally, she has a huge heart for serving the local veteran community, as well as serving young mothers through a nonprofit organization called Young Lives.
When she is not in the office treating her patients, she is investing time with her wonderful husband and children. She is diligently invested in her children's extracurricular activities and has a huge love for quality time, especially when that quality time involves dance parties and game nights!
---
Education
Doctorate of Chiropractic, Parker University; Bachelor of Science in Anatomy, Parker University; Bachelor of Science in Health and Wellness, Parker University; Bachelor of Science, UMHB; Functional Neurology and Childhood Development Disorders Certifications, Carrick Institute of Neurology
---
Special Affiliations
American Pregnancy Association
The International Chiropractic Pediatric Association (ICPA)